2020 dates are confirmed for November 12-15 with a 1/2 day on the final day.
Charter Brokers
1.  Your brokerage may join VIPCA to support VIPCA's work with two free yacht show registrations included for free. If your brokerage already has a membership subscription simply fill out the registration form without payment for up to two attending brokers. Additional brokers attending please pay as per (2).
2. Pay for yacht show attendance $35 CYBA Member or $50 Non-CYBA Member
Marine Vendor Exhibitors
Exhibit at the Marine Expo on 11th November 2020 and advertise during the show, choose from options of VIPCA Membership Silver and Gold.
Vessel Exhibitors
1. Join VIPCA or renew membership or skip to (2) if you have a membership subscription
2. Pay for USVI Charter Yacht Show Registration
3. Reserve your berth directly with Yacht Haven Grande
For "Early Bird" registration Vessels pay by 1st July 2020.
Culinary competition registration opens September 1st 2020 and is first come first served.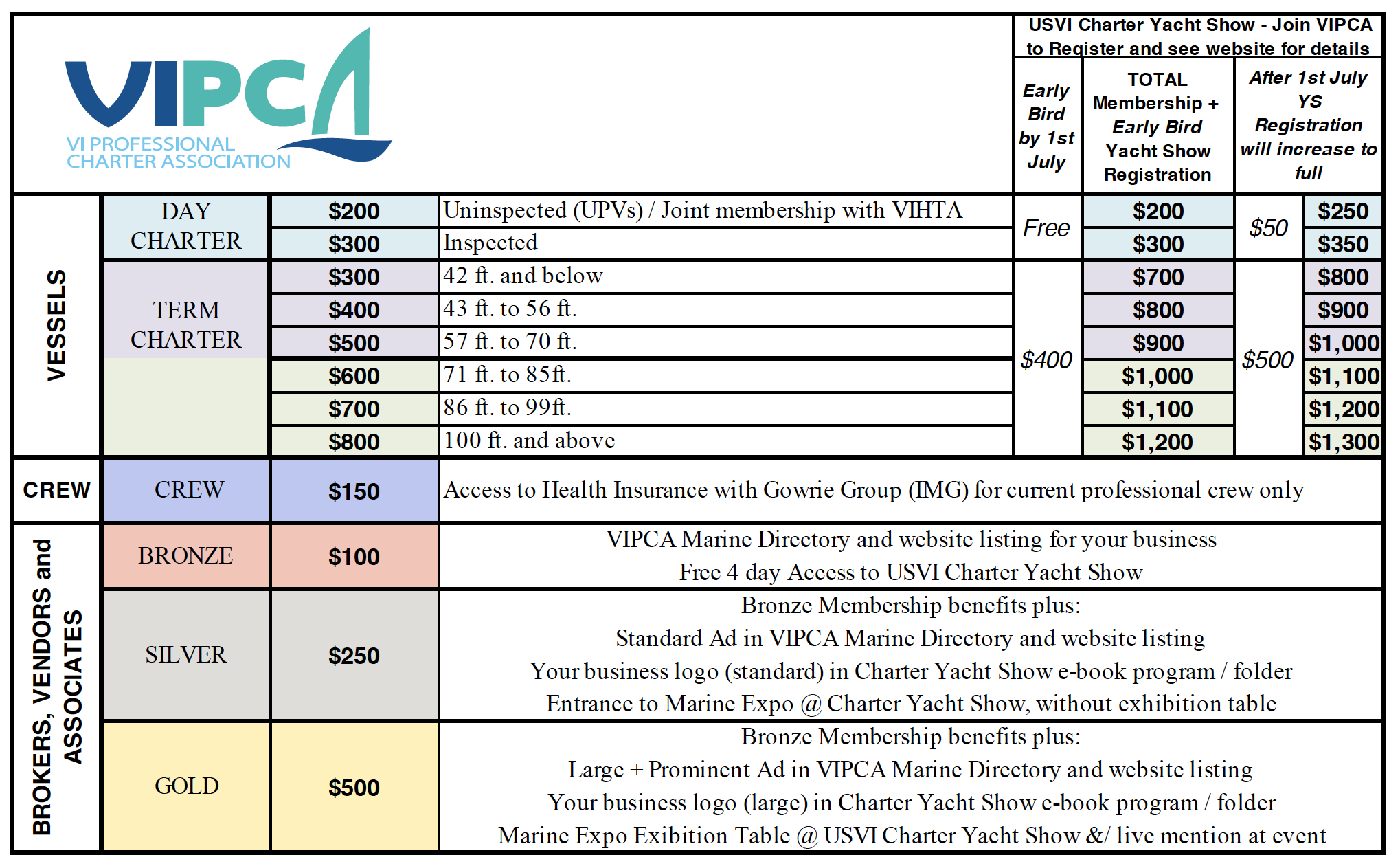 We recognise your present revenue losses, and therefore no payment for yacht show registration is required at this time, only an active VIPCA membership is required for a yacht's registration to be valid. Crewed Yachts and Charter Brokers are encouraged to register early. Payment for registration will be required nearer the time of the event, by which time we will hope to have a better understanding of COVID-19's impact.