First time exhibitors for the USVI Charter Yacht Show join VIPCA and proceed to payment for both Vessel Membership and Yacht Show Registration.
Renewing members needn't complete the membership form but go instead directly to Yacht Show Registration payment.
Vessel memberships provide access to Yacht Fleet Insurance as well as marine vendors and marina discounts (see below). NB there is no access to Medical Insurance with Vessel Membership - please instead or additionally join as a Crew Member.
!! The Vessel Membership payment button and Yacht Show Registration buttons are separate and must be navigated independently !!
Or you can mail a check made out to "VIPCA" to VIPCA, 6100 Red Hook Quarters, Ste E-21 East End, St. Thomas VI 00802-1344. Alternatively email us to request to ACH.

DAY-CHARTER VESSELS
Optional dual membership with the VI Hotel and Tourism Association to get $100 off each association's dues and receive multiple benefits including advertising at the VIHTA airport booths - contact lisa@virgin-islands-hotels.com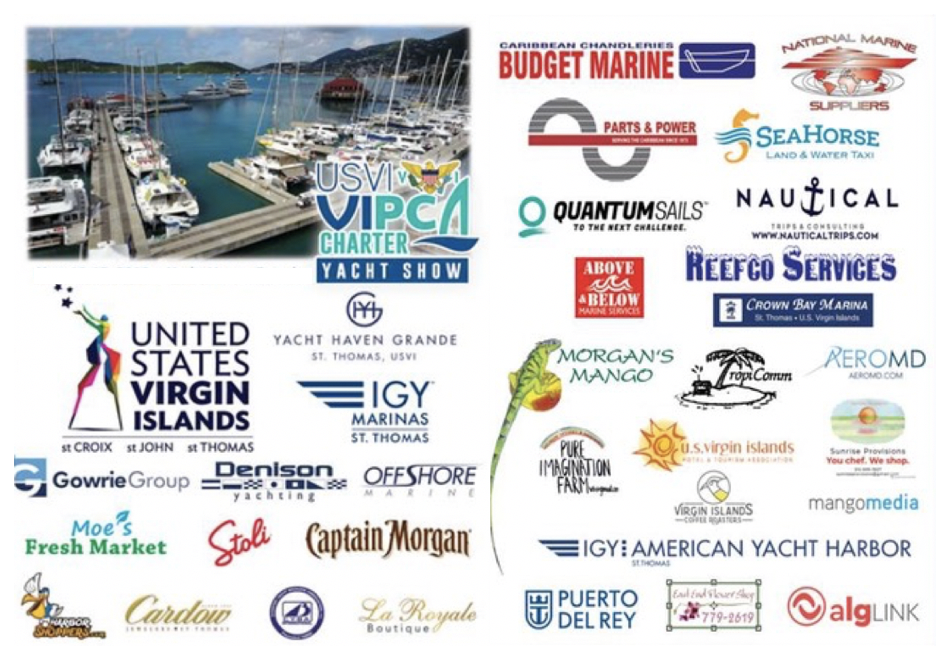 VIPCA Vessel membership gives you access to low group rates for Yacht/Vessel Insurance - markg@gowrie.com, 860.399.3677 as well as to the VIPCA Marine Directory including discounts with: American Yacht Harbour, Yacht Haven Grande, Crown Bay Marina, Puerto Del Rey Marina and Dry Dock, Crown Bay, Quantum Sails, Ocean Surfari, Budget Marine chandlery, Parts and Power chandlery, National Marine chandlery, Offshore Marine chandlery, Reefco Refrigeration, Tropicomm Marine Electrics, Albano Marine Surveys, Sea Horse Water Taxi, Nautical Trips Consulting: documentation services / surveys, Pure Imagination Farm Produce, Pamlico Group web design, Spa Ceylon, Blue Glass Photography …
Did you know that your membership also gives access / contributes to all of VIPCA's projects and initiates?
Advocacy - working closely with VI Department of Tourism and VI Hotel and Tourism Association including representation at US Trade Shows.
Marketing - Book a Charterpages for day and week charter vessels now advertising on VIPCA.org
USVI Charter Yacht Show, USVI Day Charter Yacht Show, Marine Expo and Food & Beverage Expo
Promoting USVI marine charter tourism
Marine Vocational Training to help track VI youth into the marine industry both in marine services and on-the-water
Gaining ease of access for your charter vessel access between the USVIs to the Spanish Virgins
VI Marine Rebuild Fund- moving forward the proposal to manage new transient moorings in more USVI bays
Compliance guidance for mariners and vessels and access to training
Marine Directory of Vendors