VIPCA MARINE APPRENTICESHIP
VIPCA established a 501(c)(3) charity arm called the Marine Rebuild Fund (MRF) with the aim of boosting VI employment opportunities in the marine industry by creating marine education training / development programs. MRF is fiscally sponsored by Community Foundation Virgin Islands (CFVI).
MRF raises funding year-round for the annual five week intensive "Marine Apprenticeship" which provides training in the marine industry to young adults from St. Thomas, St. John and St. Croix in partnership with Cruise Ship Excursions.
5 day sailing course at St Thomas Yacht Club
Power-boating
Swimming
SCUBA diving (with thanks to Red Hook Dive Center)
First Aid and CPR (certification)
Boating Safety (certification)
Navigation, Rules of the Road and other theory
Marina and dock management
Charter Vessel Maintenance and Charter Business Operation AND diesel engine maintenance
Boat yard operation
US Coast Guard - a day at the MSD and onboard a coastguard vessel
Sail and Power Charter-boat operation with passengers (with our training partner Cruise Ship Excursions)
VIPCA shall sponsor each student who completes the full Marine Apprenticeship through a five-day STCW Basic Training (Standards of Training and Certification of Watch-keeping) worth $1200 per student.
A mentorship and scholarship program follows these apprentices to careers as captains and crew with VIPCA's continued support of their careers being made successful in the Marine Industry.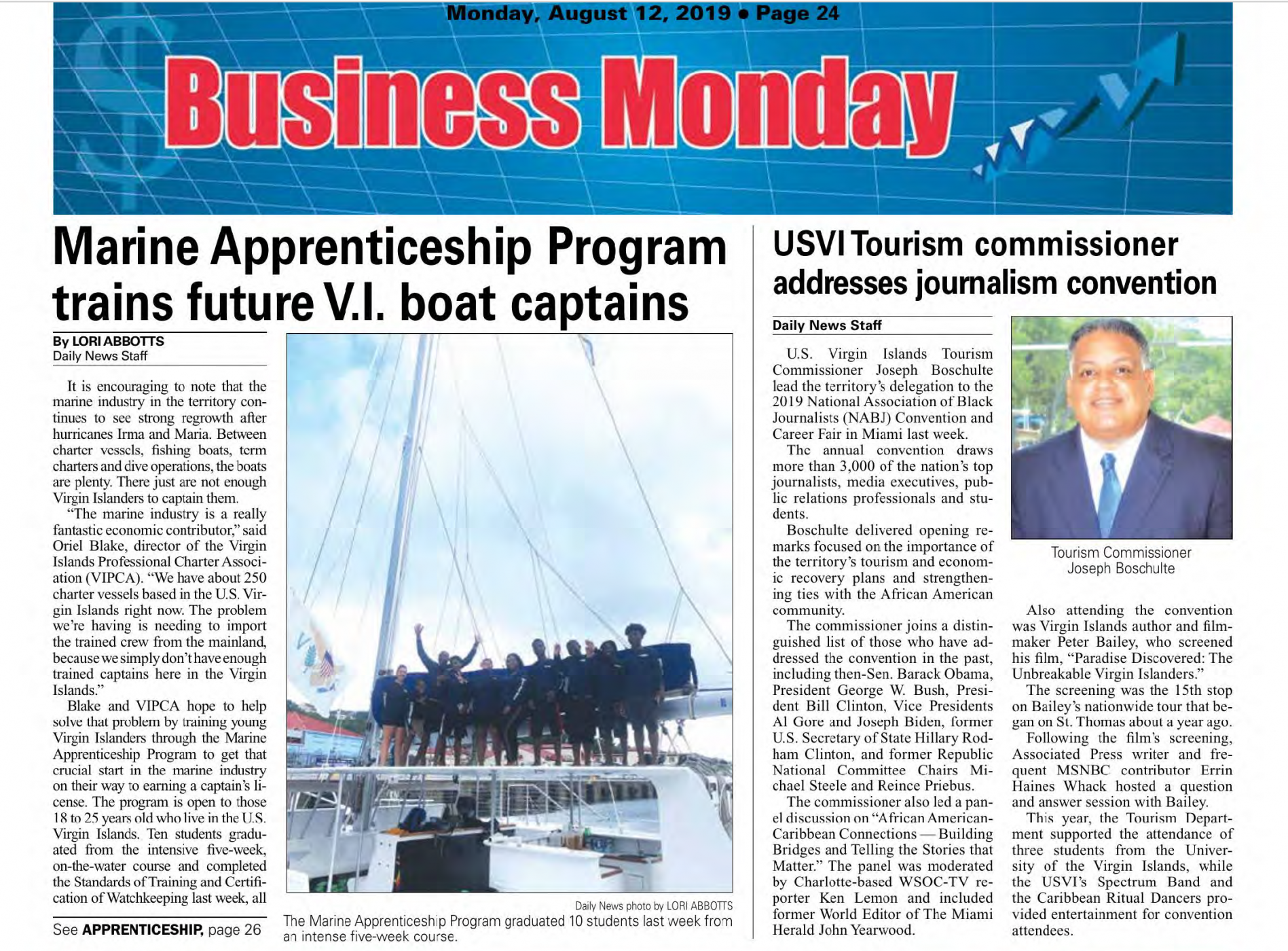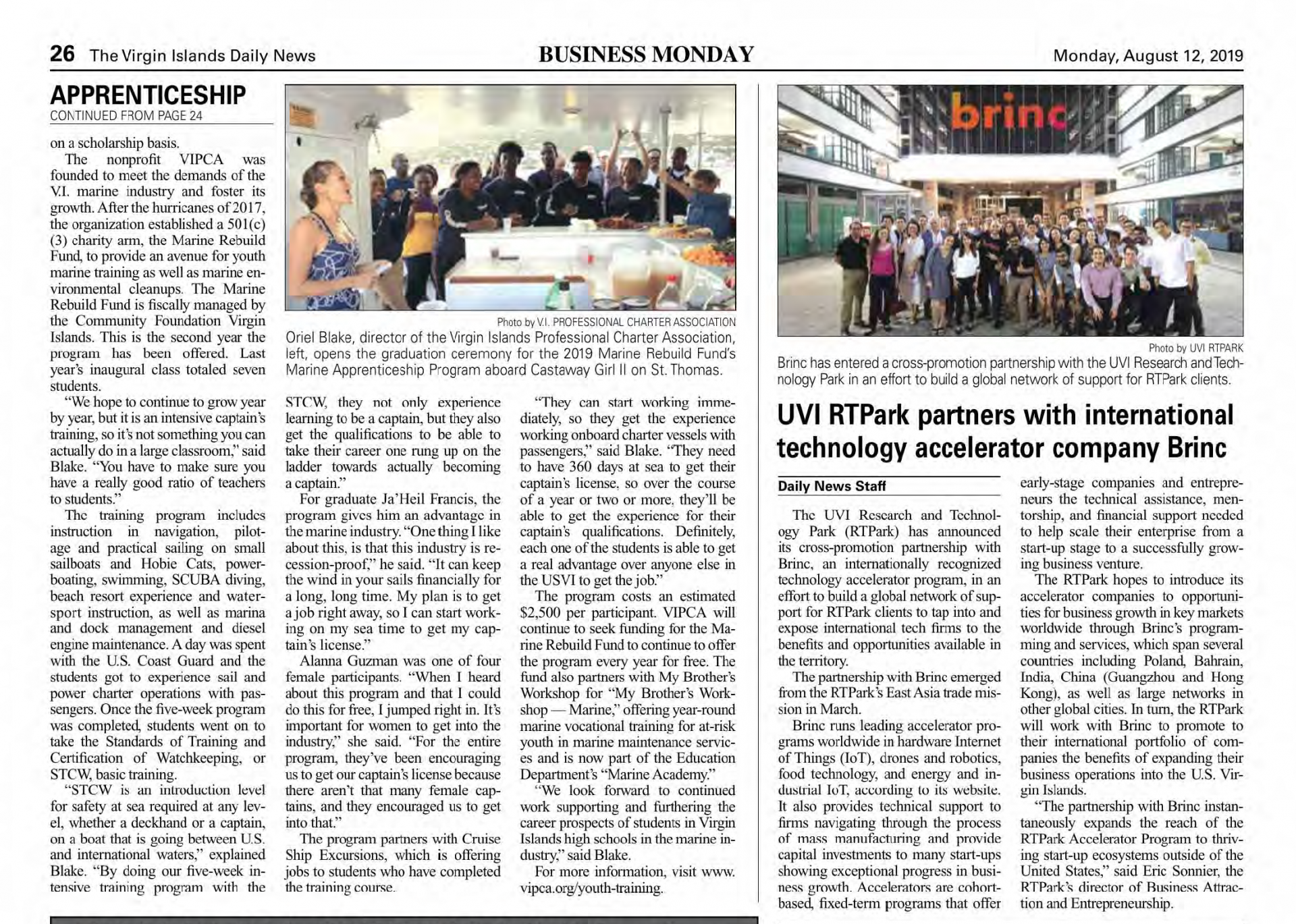 UPDATE! VIPCA has partnered with My Brother's Workshop and created "My Brother's Workshop – Marine" and since 2018 there has been year-round MBW Marine Vocational Training provided for at-risk youth in marine maintenance services to complement the yearly Marine Apprenticeship program on the water.
Sponsor A Marine Apprentice
You can sponsor a student for $2,500 for a 5 week intensive on-the-water training including the STCW certification which is itself worth $1,200 and permits graduating students to work immediately onboard a vessel in international waters. Donate to Community Foundation of the Virgin Islands and specify that your donation is for the "Marine Rebuild Fund"