CHARTERING REGULATION GUIDANCE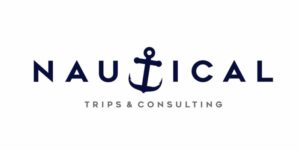 Always consult USCG Sector San Juan for the latest updates and information regarding your vessel's compliance.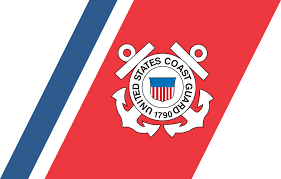 Uninspected Passenger Vessels
Is your vessel a U.S. Flagged UPV legally operating with the correct number of passengers with the correct documentation?
The below steps are the minimum standards of compliance. Please see the USCG website and guidebook for official advice, this is a guideline only.
If only operating within the U.S. Virgin Islands then see STEP ONE.
If also operating in International waters then see STEP TWO.
Foreign- flagged vessels skip to STEP THREE.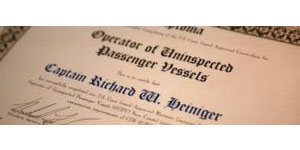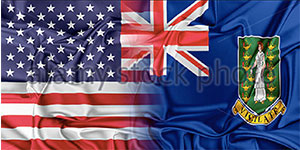 To operate in International Waters or with up to 12 passengers (USVI also) on a U.S. flagged vessel special permission can be granted for your vessel to operate as a TWELVE  PACK. Contact the U.S. Coast Guard to see if your vessel complies. You will likely be advised that your vessel requires the following:
US Citizenship or Green Card or C1/D 
Yellow Code COI (MCA)  (Power with 1-12 passengers)
Blue Code COI (MCA)  (Sail with 1-12 passengers)
Pay BVI Cruising Taxes and Cruising Permits
Correct number of crew per Passenger License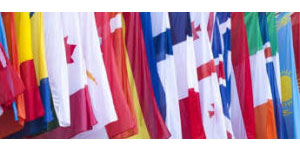 If your vessel is Foreign flagged and your crew are not US citizens, you may only pick-up and drop off guests in the US Virgin Islands IF your crew carry valid B1/B2 visa or C-1/D visas. Conducting charters in the U.S. Virgin Islands is not permitted if it is to be considered to be "U.S. employment", however transit through the U.S. Virgin Islands with your guests is permitted. Captain must hold a valid license (equivalent to USCG Master 100) issued from a source appropriate to his/her nationality.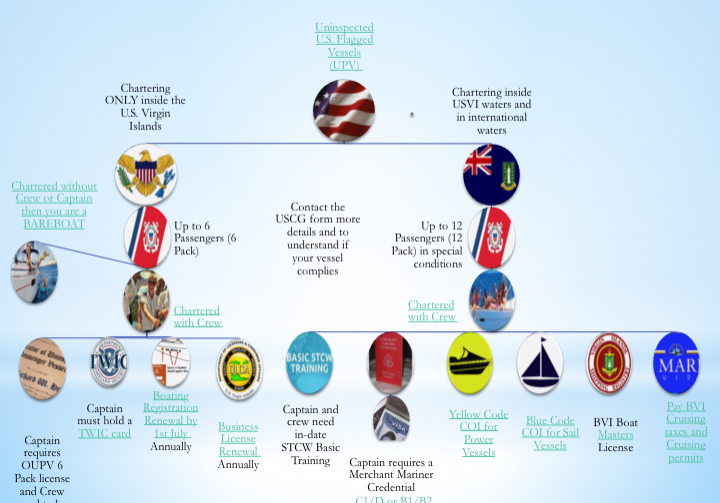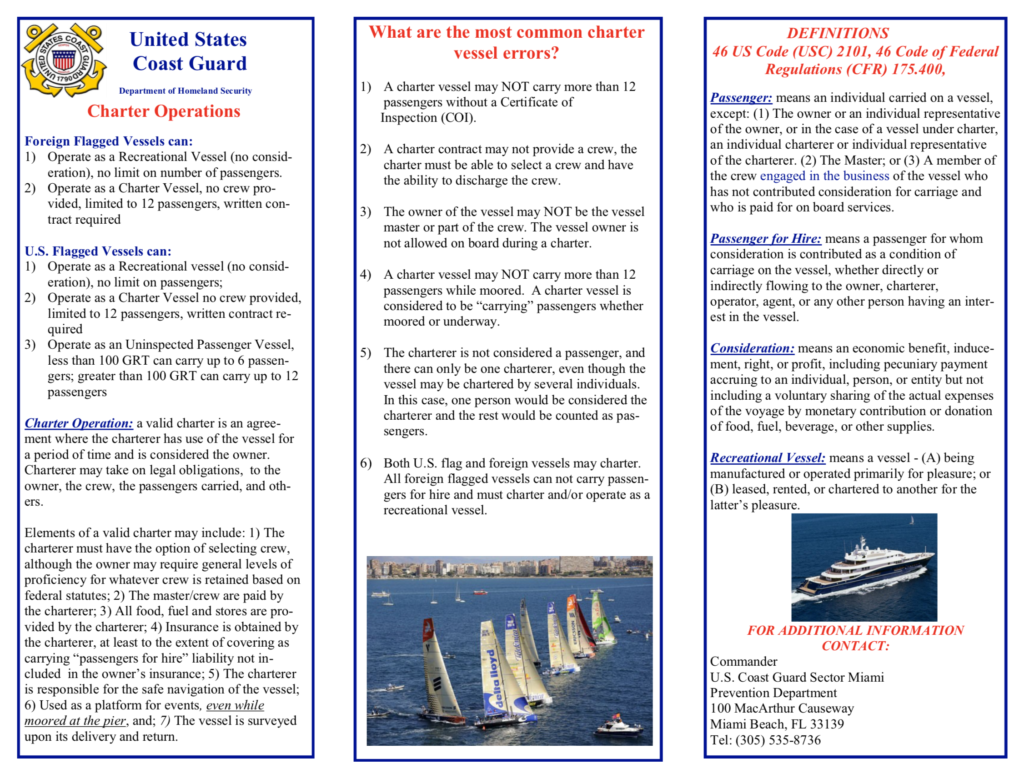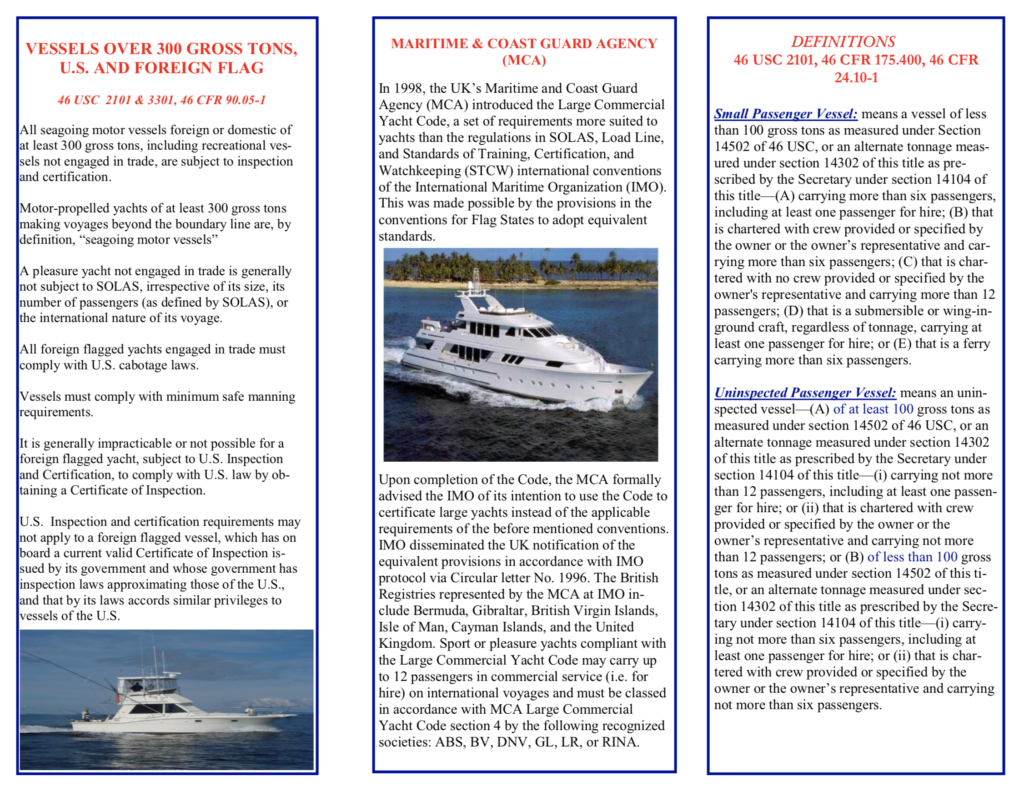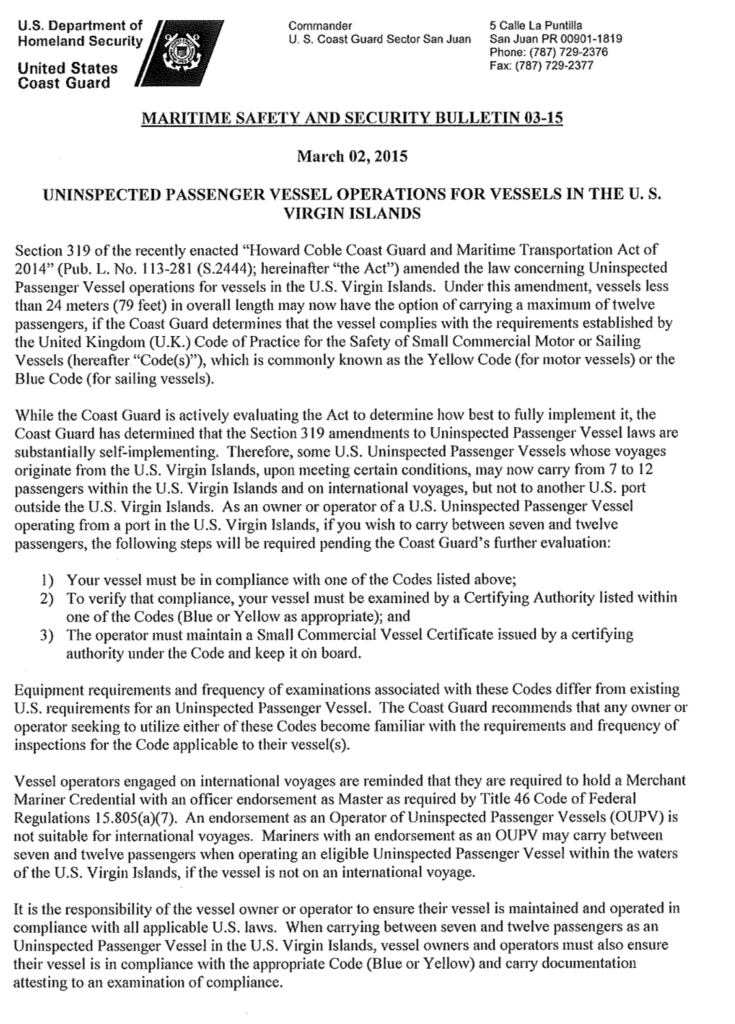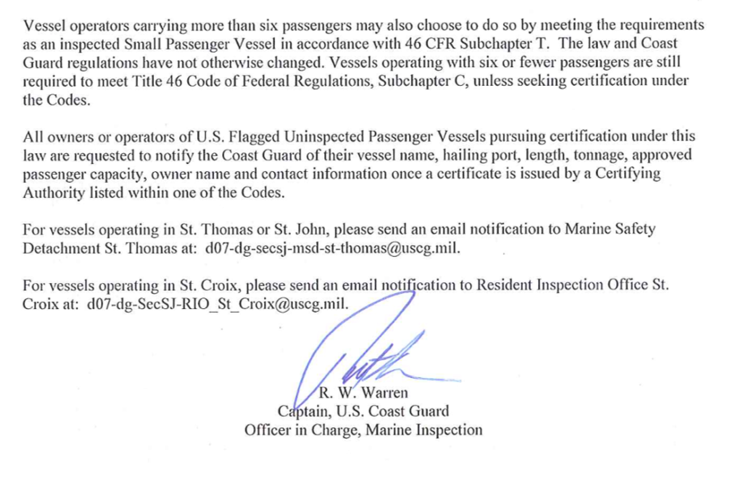 Prior to leaving and re-entering the U.S. Virgin Islands an electronic notice of arrival and departure must be filed by the Captain or appointed designee.