CHARTERING REGULATION GUIDANCE
Learn more about local regulations and guidance for chartering in the U.S. Virgin Islands. #MarineStewardship #ProjectGreenFlag
Code of Virgin Islands, Rules
For your VIPCA Vessel Membership free consultation resource to obtain the latest regulations and industry best practices for the USVI and BVI, complete the form at the link: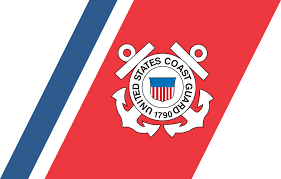 Uninspected Passenger Vessels
Is your vessel a U.S. Flagged UPV legally operating with the correct number of passengers with the correct documentation?
The law surrounding chartering in the USVI is complicated by the fact that under the Jones Act and the Passenger Vessel Services Act ["PVSA"] the USVI is deemed to be a FOREIGN port.   
However, under the Immigration and Nationality Act ("INA"), the term "United States" includes the USVI and it is deemed a DOMESTIC territory.
Please understand the below general information is provided for informational purposes only.  VIPCA is not able to offer legal advice to its members or others.  You are encouraged to seek the assistance of counsel in order to receive answers to your particular issue or situation.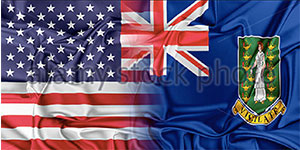 If your vessel is Foreign flagged and your crew are US citizens:
A foreign flagged vessel may charter a USVI-only itinerary on a standard contract with U.S. Crew /
Permanent Resident Card
holding foreign crew operating the charter. 
Foreign crew cannot operate an all-USVI charter on B1/B2 or C1/D visas. 
It is understood that CBP enforces laws on behalf of the Government of the Virgin Islands and by regulation by the Department of Licensing and Consumer Affairs any foreign vessel should have a local USVI business license in order to conduct a USVI-only itinerary.
SEE COLUMN ONE FOR FURTHER INSTRUCTION.
If your vessel is Foreign flagged and your crew are NOT US citizens:
Foreign-flagged vessels with foreign crew may not charter in the USVI (or between the USVI and Puerto Rico).  A foreign-flagged vessel with foreign crew may embark and disembark guests in the USVI so long as there are no interim stops in US waters along the way with guests onboard. The captain must hold a valid license equivalent to a USCG Master 100 ton issued from a source appropriate to his/her nationality.  
If your vessel is US flagged and your crew are US citizens or Green Card Holders:
A OUPV 6 Pack license / Masters License is required (other international licenses are not accepted alone by the USCG
IMMIGRATION
VISAs for foreign flagged/foreign crew:
Foreign yacht crew may utilize a B1/B2 visa for both:
Private yachts, not for commercial or charter use
Yachts engaged on charter – SUBJECT TO the vessel embarking its guests in the USVI, and proceeding directly into foreign waters for the charter itself. Similarly, guests can be disembarked in the USVI, as long as the charter itinerary has been out of US territorial waters.
C-1/D visas are valid for 29 days stay, upon which the vessel must depart to a foreign port. The BVI is accepted as a foreign port.
Info for C-1/D visas: https://travel.state.gov/content/travel/en/us-visas/other-visa-categories/crewmember-visa.html
Crew are urged to obtain both a B1/B2 and a C-1/D out of an abundance of caution, however please note:
Yachts should avoid having a mix of B1 and C1/D visas amongst their crew, as it will cause confusion as the yacht's status with CBP (individual crew having both the B1/B2, and C1/D visas granted to them is fine; different crew having different visas is to be avoided).
Third party advice for the do's and don'ts for foreign crew applying for a B1 visa: here

Crew on a private non-charter megayacht are not eligible for a D-1 Visa if the yacht will be cruising in US waters for more than 29 days, so those crew often obtain a B1/B2 Visa.  
ROAM system continues to be for private US boats only.
NOTE:
For US owned and flagged vessels with US persons crew: there are no restrictions to entry into the USVI waters and cruising those waters, whether without charge or on charter for a fee. Such vessels can be registered in the USVI for homeporting management purposes and be licensed for chartering by the USVI Govt. without issue.
For foreign owned or flagged vessels with US persons crew: these vessels may enter the USVI and cruise USVI waters with no immigration restrictions on operations so long as the vessel makes the appropriate entry and the passengers on the vessel comply with applicable immigration documentation, if any. Such vessels can be registered in the USVI for homeporting management purposes and be licensed for chartering by the USVI Govt. without issue.
For foreign owned or flagged vessels with non-US crew: these vessels may enter the USVI and cruise the USVI waters so long as crew have H-1/B-1 visas and no chartering fees are paid; or the vessel is used by the owner and guests at no charge.
For foreign owned or flagged charter vessels with non-US crew: these vessels may only enter the USVI for purposes of picking up or dropping off passengers and provisioning or undergoing maintenance. Chartering or establishing registration for homeporting is strictly prohibited and contrary to Immigration law. There are presently no visas applicable to this scenario. And we cannot seek to attract such vessels to homeport in the USVI.
Arrival into the USVI - USCG Marine Requirements: For vessels entering the USVI from a foreign port or departing the USVI to a foreign port with passengers for hire, the master and crew must have all of the required license credentials and STCW endorsements, including Master level license and STCW A-II/3 endorsement for the master and, for all crew, STCW Basic Training and all other required STCW endorsements depending on vessel size, passenger count and type.  This would include foreign and USVI based charter vessels and water taxis.
Arrival into the USVI - Department of Health Requirements: All domestic travelers and international travelers are no longer required to complete the USVI Travel Screening Portal or present an approved green QR code to travel to the USVI. Additionally, from June 12, 2022, air passengers no longer need to get tested and show the COVID-19 test result or documentation of recovery from COVID-19 prior to boarding a flight to the U.S. with the USVI following federal guidances.
TWIC cards: All merchant mariner license holders should already have their TWIC card. Renewal after five years is the same as the original enrolment process to be commenced 40 days before its expiration date.
Renew your business license online: The Department of Licensing and Consumer Affairs will contact the Bureau of Internal Revenue on your behalf to obtain your tax clearance letter. DLCA will then contact you requesting payment. Be sure to have the applicable business license for the conduct of charter boat services and renew annually.
Boatmaster's and Radio license: The costs of the radio licenses are $10 for operator and $30 for station license. Make sure you have the serial number and make of the radio. You will need a physical for the boatmasters license. This can be easily obtained ($40) at the B & F Medical Complex near Sea Urchin. You will need four passport photos. Get them for Top Photo near the doctor's office ($15).
Drug Testing: All licensed mariners & crew operating uninspected passenger vessels must meet the drug & alcohol testing requirements in 46 CFR 16
Virgin Islands National Park: includes much of the water and sea floor surrounding St. John. If you are visiting by boat or operating a vessel in National Park waters, please familiarize yourself with the policies and regulations about these marine resources. This map provides you with an interactive way to familiarize yourself with the resources. You can also view the Superintendent's Compendium for detailed information.
U.S. Coast Guard Requirements:
US FLAGGED VESSELS IN USVI WATERS
6-Pack Vessels
Vessels under 100 gross tons operating in US Virgin Islands waters can carry no more than 6 passengers as uninspected vessels commonly call "6-pack" vessels, see 46 CFR Subchapter C. In 2014, the Howard Coble Act allowed all 6-pack vessels in the USVI to carry up to 12 passengers if the vessel was in compliance with the UK Blue or Yellow Code, see 46 USC 4105. The UK Blue / Yellow Code is now consolidated under MGN280; however the US law and USCG policy still refer to Blue or Yellow Code, hereinafter "the Code." UPV's are regulated but not inspected, hence the term uninspected vessels, and are not issued Certificates of Inspection (COI). Vessels that carrying between 7-12 passengers can carry documentation showing compliance with the Code and are not required to obtain a Certificate of Inspection (COI), while vessels without proof of compliance are required to obtain a COI.
Third Party Organizations
The USCG requires vessels carrying between 7-12 passengers to comply with the Code. The USCG relies upon certificates issued by the Flag state third party organizations (TPO) to verify the vessels are compliant. In the case of US flagged vessels, the USCG relies on recognized TPO's. The Commercial Vessel Licensing Authority (CVLA) operated by Chad Blake from the USVI is recognized by the USCG to conduct these exams and issue documentation. Mr. Chad Blake is an Associate Member into the International Institute of Marine Surveying (IIMS). The IIMS is a certifying authority by the MCA to appoint persons for the purpose of examining vessels and issuing certificates to vessels in compliance with the Code. After the BVI stopped issuing certification in late 2021 to US flagged vessels, the USCG began accepting CVLA documentation to demonstrate compliance with the Code. The BVI has recognized other TPO's from Jamaica, the Bahamas, and the Turks and Caicos.
T and K Vessels
The USCG inspects and regulates vessels carrying over 6 passenger, if not in compliance with the Code, or vessels carrying more than 12 if in compliance with the Code. These vessels must carry a valid COI. Vessels under 100 Gross Tons are inspected and regulated under 46 CFR Subchapter T, carrying 150 or less passengers, or 46 CFR Subchapter K, if more than 150 passengers. In order to obtain a COI a vessel must submit the necessary plans to the Marine Safety Center, undergo a USCG inspection, and stability test. Foreign flagged yachts engaged in carrying 12 or fewer passengers that are between 100 and 300 Gross tons are treated as UPV's, see 46 USC 3301 and CVC Policy Letter 15-04.
COASTWISE SHIPPING
Coastwise shipping regulations, also known as cabotage laws and in the Jones Act in US waters, do not extend to the US Virgin Islands. see 46 USC App 877. As a result there is no law prohibiting foreign documented vessels from operating or engaging in coastwise trade in the waters of the U.S. Virgin Islands. Only within USVI waters are foreign documented vessels allowed to operate, they cannot operate in Puerto Rico or the US mainland. Certificate of Documentation Exemption UPV's operating in USVI waters are not required to hold a Certificate of Documentation (COD). Vessels without a COD less than 5 net tons must have a State Number or certificate issued by the issuing authority. See 33 CFR 173.21.
US re-flag for vessels under 200 Gross Tons
A vessel that is sold or placed under a foreign registry and that is less than 200 Gross Tons can be eligible to reflag US for operation solely within USVI territorial waters. See 46 USC 12132. The vessel operator must contact the National Vessel Documentation Center and follow their process. There is no limit to the number of times a vessel under 200 Gross Tons may re-flag US. For example, a vessel under 200 Gross Tons (a UPV, T or K vessel) may depart USVI waters, re-flag in the Turks and Caicos to operate in their waters. That vessel may return to the USVI waters, re-flag US and operate here. There is no time limit so these vessels can change operational areas with the change in tourist seasons.
FOREIGN FLAGGED VESSELS IN USVI WATERS
US law requires the inspection and certification of certain passenger vessels which embark passengers in US ports. see 46 USC 3301. Foreign vessels that do not comply with the Safety of Life at Sea (SOLAS) are prevented from departing a US port with US passengers. see 46 USC 3505. The law provides reciprocity if the vessel has a SOLAS Passenger Ship Safety Certificates (PSSC), if the vessel does not have a PSSC then it must apply for a US COI. This includes plan review, construction oversight, stability tests, and a USCG inspection.
12-Pack Vessels
Foreign flagged vessels can carry 12 or less passengers if they are in compliance with the Code, in order for a foreign flagged vessel to carry more than 12 passengers in US waters they are required to meet 46 CFR Subchapter T or K requirements, as applicable. Foreign flagged vessels may carry passengers in US waters because the Jones Act does not apply to USVI waters. The USCG COI is for domestic service in US waters and not for a SOLAS international route.
DEFINITIONS:
Uninspected Vessels
a. Vessels without a Yellow/Blue Code carrying 6 or less passengers
b. Vessels with Yellow/Blue Code carrying up to 12
a. Proof of compliance with Yellow/Blue Code issued by Flag State or recognized Third Party Organization if carrying between 7-12 passengers
b. Vessel to be under the direction and control of an individual licensed by the
Coast Guard Inspected Vessels
Vessels without a Yellow/Blue Code carrying more than 6 passengers, or vessels with Yellow/Blue Code carrying more than 12
a. USCG Certificate of Inspection
b. Operator to hold USCG Merchant Mariner's Credential (MMC) of at least Master
Clearing into the US Virgin Islands
U.S. Customs and Border Protection

Vessels entering the US Virgin Islands need to proceed directly to a port of entry for clearance pursuant to 19 CFR 4.2 see 19 U.S.C. 1433). An application to lawfully enter the United States must be made in person to a CBP officer at a U.S. port-of-entry when the port is open for inspection pursuant to 8 CFR 235.1.
Passengers and crew are not allowed to go ashore until properly cleared. All passengers must present themselves and their documents to US CBP including the following:
Documentation of nationality for each passenger / crew member
Ship's documents
Vessel Entrance or Clearance Statement (CBP Form 1300)
Passenger and Crew List (CBP Form I-418)
Clearance from the last port of call
Customs and Border Protection (CBP) are now requiring for all Commercial Vessels arriving from a foreign port to the US and departing from the US to a foreign port (US includes the USVI and foreign port includes the BVI) that:
1.
Advance Passenger Information System (APIS) manifests are submitted to CBP through the Electronic Notice of Arrival/Departure web portal (https://enoad.nvmc.uscg.gov/). This is based on CBP regulations established in 2005 but only now being fully implemented. This now applies to all vessels engaged in international commercial trade*, including vessels whose weight is less than 300 Gross Tons and vessels who are not otherwise required by USCG to provide a notice of arrival.
It is possible to submit electronic APIS manifests for the departure from the USVI to a foreign port at the same time as submitting the arrival APIS manifest information for the return back into the USVI, as long as the APIS submission for the departure is submitted ahead of the arrival. APIS manifests must be submitted at most 60 days and, in some cases, at least 60 minutes prior to departure from the last foreign port or place.
Details on the timing of submissions can be found in the CBP Vessel APIS Guide, the most recent version of which can be found at and downloaded from http://www.cbp.gov/sites/default/files/documents/vessel_guide_3.pdf.
Commercial Vessels arriving into the United States or U.S. Virgin Islands are still required to present all crew and passengers with their passports at a Customs & Immigrations Office along with completed CBP forms 1300 and I-418.
2.
Additionally, Customs and Board Protection (CBP) now also require all commercial vessels to obtain an International Carrier Bond as insurance against CBP penalties that could be incurred were the vessel not to follow APIS reporting procedures correctly. The bond ensures that charter yachts comply with customs laws and regulations, pay for overtime services, and properly manifest their passengers with regard to clearance of the vessel. All commercial vessels are advised to submit a copy of their bond to either the Seaport Supervisors for the ports record. To obtain an International Carrier Bond, you must contact an approved surety selectedfrom the list of approved sureties on the Bureau of the Fiscal Services website. The surety will complete an CBP Form 301 for a continuous or single entry international carrier bond. Only one bond is required and will cover operations at all ports of entry. 
For more assistance, visit the Small Business Administration website at https://www.sba.gov/. Additional questions may be forwarded to the following email address: bondquestions@cbp.dhs.gov. For all inquiries concerning bond centralization, the Surety Bonds & Accounts Team (SBAT) has established a voice mailbox at (317) 614-4880.
Clearing out of the US Virgin Islands
Two forms must be presented to CBP at the Edward Wilmoth Blyden Marine Terminal, St. Thomas:
Clearance Ports in the U.S. Virgin Islands:
Edward Wilmoth Blyden Marine Terminal, St. Thomas 877.305.8774 8am - 5pm Seven Days a Week
Cruz Bay CBP Terminal, St. John 877.305.8775 10 - 5pm Seven Days a Week
Red Hook Ferry Terminal, St. Thomas 8 - 5pm by foot only (excluding lunch 12 - 1pm) berth at American Yacht Harbour or anchor in Vessup Bay and utilise the AYH dingy dock
Gallows Bay, St. Croix 340.773.1011 8 - 5pm Mon - Fri, after hours 340.773.1490
Other Government Office Contacts:
DPNR – Environmental Enforcement 

For all boating regulations and questions the Department of Planning and Natural Resources is the Primary Contact.  They have an office conveniently located in Cyril E. King Airport on the 2nd Level.  Their website is also quite handy, housing forms for Mooring Permits, Boat Registrations, Anchoring Permits and many more.  Use the link below to find the usable information.

8100 Lindberg Bay Ste. 16 Cyril E. King Airport, Terminal Building 2nd Floor St. Thomas, VI 00802
Phone: (340)-774-3320
Fax: (340)-714-9527
USCG – St. Thomas

The Marine Safety Detachment in St. Thomas is a Division of Coast Guard Sector San Juan.  Their office is on the waterfront in Charlotte Amalie, and their personnel are extremely helpful.  All recreational and commercial boats should familiarize themselves with this agency and find out which regulations will apply to their vessel or operation.  The link below will get you started.

Tel. (340) 776-3497 ext. 200                   Tel. (340) 776-3497 ext. 209
Fax. (340 774-1687
Mailing Address: 3300 Veterans Drive, St. Thomas, VI 00802
SPANISH VI and P.R. 

USCG Sector San Juan USCG Sector San Juan is responsible for all Coast Guard Missions throughout Puerto Rico and The US Virgin Islands region.

#5 Calle La Puntilla Final, San Juan, PR 00901-1800
Hours of Operation 0700 – 1130 | 1230 – 1530
NON-EMERGENCY CALLS TO SECTOR SAN JUAN  (787) 729-6800
EMERGENCY CALLS SECTOR SAN JUAN 24-HOUR OPERATIONS CENTER. Search & Rescue, Law Enforcement, Marine Casualty, Oil/HAZMAT Spill, Port Security or other Marine Emergency Report (787) 289-2041
DNRA – PR 

The Department of Natural Resources and Environment is responsible for the all boating regulations within Puerto Rico and The Spanish Virgin Islands.  They have several detachments and most of their information can be found online.  The website is in Spanish, so brush up on your lingo!

Carretera 8838, km. 6.3, Sector El Cinco, Río Piedras
Teléfonos: 787-999-2200
Please understand the above general information is provided for informational purposes only.  VIPCA is not able to offer legal advice to its members or others.  You are encouraged to seek the assistance of counsel in order to receive answers to your particular issue or situation.