CHARTERING REGULATION GUIDANCE
VIPCA Vessel members receive 15% off consultation on licensing / vessel regulations / compliance
Phone 340-244-0710; Visit 19-2-146 Smith Bay St. Thomas; Email info@nauticaltrips.com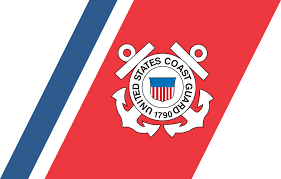 Uninspected Passenger Vessels
Is your vessel a U.S. Flagged UPV legally operating with the correct number of passengers with the correct documentation?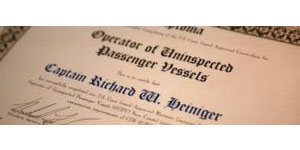 For U.S. flagged vessels operating ONLY in the U.S. Virgin Islands 6-12 passengers:
Yellow Code COI (MCA Power) or Blue Code COI (MCA Sail) if carrying more than 6 passengers *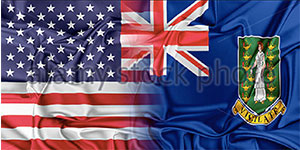 For vessels operating between the USVI and BVIs with up to 12 passengers:
Masters License (not OUPV 6 Pack licence)
STCW Training (5 years) including II/3 endorsement for 12 passenger operation
US Citizenship or Green Card or C1/D 
Yellow Code COI (MCA Power) or Blue Code COI (MCA Sail)
Business Licence
Pay BVI Cruising Taxes and Cruising Permits
Radio Licence (see MCA COI)
Correct number of crew per Passenger License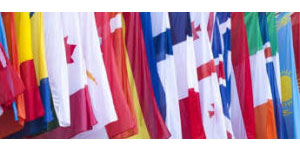 If your vessel is Foreign flagged and your crew are not US citizens:
Conducting charters in the U.S. Virgin Islands is not permitted if it is to be considered to be "U.S. employment", however transit through the U.S. Virgin Islands with your guests is permitted.
You may only pick-up and drop off guests in the US Virgin Islands IF your crew carry valid B1/B2 visa (for business and tourism theoretically not for crew members) or C-1/D visas (for crew and transit namely seamen on large vessels). It is advised to get both C1/D as well as B1/B2 to be confident.  The captain must hold a valid license equivalent to USCG Master 100 issued from a source appropriate to his/her nationality.
TWIC cards: All merchant mariner license holders should already have their TWIC card. Renewal after five years is the same as the original enrolment process to be commenced 40 days before its expiration date.
Renew your business license online:  (yearly renewal) The Department of Licensing and Consumer Affairs will contact the Bureau of Internal Revenue on your behalf to obtain your tax clearance letter. DLCA will then contact you requesting payment. Be sure to have the applicable business license for the conduct of charter boat services.
Boat Registration Renewal: (DPNR yearly renewal by July 1) Send a check payable to DPNR with a copy of the prior years boat registration in a self-addressed stamped envelope. For first time applications complete the application form and submit with notarized proof of ownership to your local DPNR enforcement location.
Boatmaster's and Radio license: The costs of the radio licenses are $10 for operator and $30 for station license. Make sure you have the serial number and make of the radio. You will need a physical for the boatmasters license. This can be easily obtained ($40) at the B & F Medical Complex near Sea Urchin. You will need four passport photos. Get them for Top Photo near the doctor's office ($15).
Blue and Yellow MCA COI: In Road Town locate the pink Hodge building on the west side of the main drag next to the cab association stand. The Department of Licensing is on the third floor at the rear of the building. The signage is not visible from the road. Ask for an application for COI. Submit the application with the necessary documents (see below). They will give you back a copy with a stamp on it as proof of compliance. You will need a BVI phone number for contact for the inspector to call you with date of inspection. The inspection process will have two steps commencing with a pre-inpection, we recommend Nautical Trips and Consulting who will advise you what has to be fixed, added, etc. After completion you will then go to the chief inspector to obtain your COI. The idea is that they don't want the chief inspector spending a lot of time per boat.
For the MCA coding application you will spend half a day, and approximately $100, plus Bill of Sale, Vessel Title documents, Certificate of Survey, Radio serial numbers and make, Birth Certificate or Passport (notarized copy), two recent passport photos (you can get these in Roadtown), Captain's license and STCW certificate.
Drug Testing: All licensed mariners & crew operating uninspected passenger vessels must meet the drug & alcohol testing requirements in 46 CFR 16
Prior to leaving and re-entering the U.S. Virgin Islands an electronic notice of arrival and departure must be filed by the Captain or appointed designee.