Joining VIPCA is a great way to stay informed within the charter community, and to be part of the marine industry's voice; furthering and boosting your charters each season while developing and supporting the USVI marine industry as a whole. You can join as crew, vessel, vendor or charter broker by clicking the links below.
There are already over 500 members benefitting from VIPCA's non-profit services. All memberships contribute to VIPCA's projects and initiatives and members will receive quarterly newsletters about what's new in the VI Marine Charter Industry.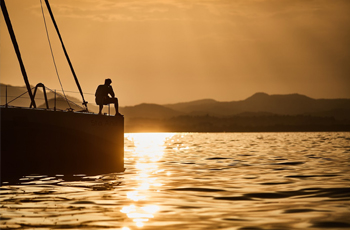 Provides access to discounted Hull and P&I Insurance as well as discounts and benefits from various marine businesses, services and marinas.... and access to the USVI Charter Yacht Show!
Vessel membership gives you access to low group rates for Yacht/Vessel Insurance - markg@gowrie.com, 860.399.3677 as well as to the VIPCA Marine Directory including discounts with several marine vendors and marinas. Your membership card shall be mailed in order to receive discounts with our vendors: American Yacht Harbour, Yacht Haven Grande, Crown Bay Marina, Puerto Del Rey Marina and Dry Dock, Crown Bay, Quantum Sails, Ocean Surfari, Budget Marine chandlery, Parts and Power chandlery, National Marine chandlery, Offshore Marine chandlery, Reefco Refrigeration, Tropicomm Marine Electrics, Albano Marine Surveys, Sea Horse Water Taxi, Nautical Trips Consulting: documentation services / surveys, Pure Imagination Farm Produce….
Vessel membership gives access / contributes to all of VIPCA's projects and initiates:
Advocacy - working closely with VI Department of Tourism and VI Hotel and Tourism Association including representation at US Trade Shows.
Marketing - Book a Charter pages for day and week charter vessels now advertising
USVI Charter Yacht Show, USVI Day Charter Yacht Show, Marine Expo and Food & Beverage Expo
Promoting USVI marine charter tourism
Marine Directory of Vendors
Marine Vocational Training to help track VI youth into the marine industry both in marine services and on-the-water
Gaining ease of access for your charter vessel access between the USVIs to the Spanish Virgins
VI Marine Rebuild Fund- moving forward the proposal to manage new transient moorings in more USVI bays
Compliance guidance for mariners and vessels and access to training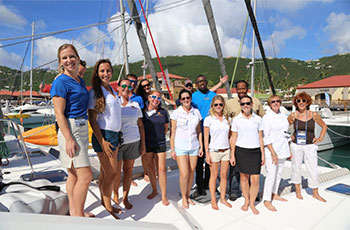 Provides access to affordable Medical Insurance. Independent from Vessel Membership.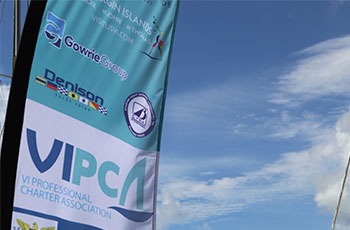 Broker / Associate / Vendor Membership
Provide access to the USVI Charter Yacht Show
Advertise your business online, in the VI Marine Directory App and in print
Option for a Marine Expo booth / table at the USVI Charter Yacht Show